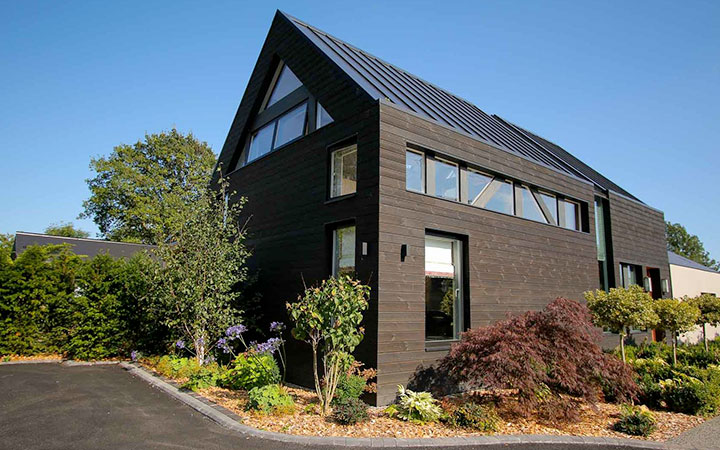 When timber cladding and innovation meet
Sivalbp offers products, combining timber cladding and technological innovation. Sivalbp sells a thermowooded cladding also called thermostabilization.
Thanks to the Eco Thermo technology, thermo-stabilized cladding can resist to important temperatures changes, bad weather and it brings an unequalled aesthetic sustainability. With years, the Eco Thermo cladding will keep its original aspect with few or without any maintenance.
It has never been so easy to keep your Eco Thermo wood facade just like in its early years !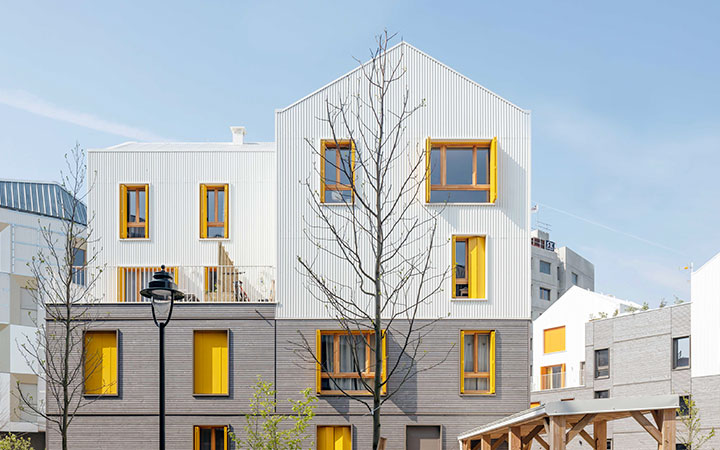 Innovation and Design, the ideal mix
Sensitive to contemporary architectural trends, Sivalbp offers innovating, design and aesthetics timber cladding solutions.
A large choice of  timber cladding and thermowood cladding is suggested with a wide range of products and shades to satisfy all kind of projects.
Discover inspirations among Sivalbp's existing works that perfectly combine design and innovation.